Expertise.com recognizes Stoddard Agency as the best marketing agency to use when expanding your business in Everett.
Stoddard Agency, a full-service marketing agency that offers digital marketing strategies for small to mid-sized businesses and franchises, was identified as one of the best digital marketing agencies in Everett by Expertise.com, a trusted resource that helps businesses find the best local service providers. 
Expertise is a review platform that helps customers find the best-qualified professional for their needs. They help people find local experts in over 200 industries—from dentists to event planners to tax preparers—and they do it by doing extensive monthly research that includes reviewing more than 60,000 businesses. Expertise says they are proud to be able to provide a service that helps people get the professional they need when they need it.
Exceptional performance in all aspects of digital marketing
The award honors companies that have demonstrated exceptional performance in all aspects of digital marketing, including web design and development, search engine optimization (SEO); pay-per-click advertising (PPC); social media management; and Fractional CMO services.
Stoddard Agency has been recognized as one of Everett's top digital marketing agencies. As a result of their efforts, Stoddard Agency achieved a 100% satisfaction rating from clients who were surveyed and engaged in the services provided by their team.
You can't go wrong with Stoddard Agency for your next digital marketing campaign in Everett. As one of the top digital marketing firms in the area, we offer a full range of services to help you grow your business.
Expertise also added, "Stoddard Agency delivers digital marketing solutions to various industries in Everett and the neighboring communities. The company offers brand analytics, lead generation, digital advertising, social media management, and mobile-responsive websites. 
It has previously worked with 32 Pearls, Appliance Mechanics, and Skelton Law Firm. Founder Jesse Stoddard is experienced in developing business and marketing plans and has helped one of the companies he has previously worked for go from $13.8 million to $17.8 million in a year."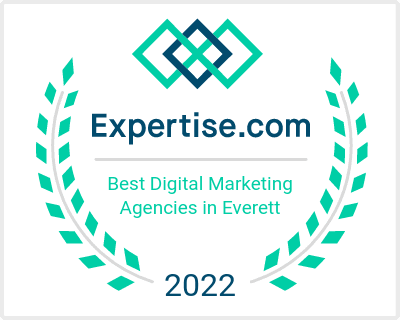 Years of digital marketing experience
Stoddard Agency has years of experience working with businesses and franchises to create customized solutions that meet their needs. Services include:
Search Engine Optimization (SEO)

Pay-Per-Click (PPC) Advertising

Social Media Management

Website Development & Design
From building custom websites from scratch to optimizing existing ones, Stoddard Agency creates effective digital strategies that help clients achieve their goals and exceed their expectations.
Marketing your local business can be tough, so it's great to know Stoddard Agency delivers.

Marketing is not a one size fits all solution. It's a complex process that takes time and money but can pay off in the long run.
Stoddard Agency offers services that go beyond standard digitalized services.
Stoddard Agency is a digital marketing agency located in Snohomish, Wa., but they serve the world. 

You get everything a regular digital marketing service does and much more.
Website Design
Get a stunning custom website that captivates visitors with advanced tools and a highly talented development team.
Social Marketing Solutions
With  Social Marketing services, you'll gain social exposure and website traffic to improve client engagement.
SEO
Keep your site updated with the latest SEO and mobile strategies, which means customers can easily find your business in local searches.
Content Creation
Whether you need help with a blog or social media strategy or even just some copywriting work (we love copywriting!), The Stoddard team will help you create something that fits the needs of your business.
Have the team create a
customized business plan
and provides a marketing strategy.
Stoddard Consulting is a Marketing Strategy Consulting Firm specializing in creating individualized advertising plans and budgets for small businesses and entrepreneurs.
Deep-Dive Market Research and Planning

Marketing Strategy Engineering

Budget Analysis and Planning

Professionally Written Plan
Need to expand your franchise business? They do that, too.
Stoddard Agency understands the most important factors with the expansion of a franchise. Franchise marketing is a unique blend of marketing strategies, including web design and development, social media management, search engine optimization (SEO), email marketing, content marketing, and public relations.
With a proven track record of success in assisting franchisors, Stoddard Agency helps franchise owners with marketing and franchise consulting and works with the industry's top firms.
Stoddard Agency provides fractional CMO services to help your home services business grow.
Learn how to turn your home services business into a multi-state powerhouse! Jesse Stoddard, Fractional CMO for Home Services, helped a home services business owner increase revenue by four million dollars in one year! Who knows? Maybe your business is next.
Fractional CMO Services for every type of business all around the world.
Fractional Chief Marketing Officer Jesse Stoddard will work with you and your sales and marketing teams to create a unified sales and marketing strategy that focuses on the customer. The fractional CMO approach allows you to access top marketing minds in a fraction of the time and for a fraction of the cost.
With fractional CMO services, you get a competitive advantage by identifying inefficiencies and opportunities for cost savings across all business units. Your business will grow with market research, consumer insights, and strategic planning for new business opportunities.
And that's a guarantee!
What else can you ask for from a Digital Marketing Agency? Find out at Stoddardagency.com.